By Sheryl Hoyt, writing as SaraLynn Hoyt
The Why:
Earlier this year I decided to go ahead and put my book on Amazon's KDP Select program. A lot went into my decision and thought process on why to do this. I also wanted to make sure I got the biggest bang for my buck, so how and when I went about it was carefully planned out. It started with having more than one book published. I do not recommend wasting your time and energy on KDP Select if you only have one or even two books published. Why you ask? Because giving your book away for free should and will (if you follow my plan) generate sales $$$$ for your other books. That is what you are there for. You are also there to get reviews. Lots of four plus star reviews. If these are not your intentions, you might just be wasting your time.
The When:
As I mentioned above when you have at least three books published. Also, when book sales are strong of course. After the holidays is really the very best time to go Select, but also, anytime Kindle has just released a new device. Another timing trick you might want to think about is other books, or media releases that resemble your book. For me that was
Downton Abbey. I like to think I'm lucky—or maybe it's just the law of attraction working—and as luck would have it, the new season of Downton Abbey was just wrapping up as I decided to go Select in early March of 2013. Additionally, it was right after the holidays and everyone had their new Kindle Fire ready to be loaded up with new books to read.
The How:
The next step for your Select adventure is to sign up on the KDP website about 2 to 4 weeks before the dates you are going to offer your book for free. When you go free, you are going to go the full five days in a row…why? To get the biggest bang for your buck, of course. You  are trying to get to the top 100 list in Free Kindle and stay there for as long as you can. This is extremely important. You do not want to waste your free days by being stingy. A lot of authors feel like they don't want to give their book away for free. If that is you, stay away from Select. This is the magic that gets your book where you want it to be. Front and center of an Amazon recommended list or email. Or at the top of a list of Prime offers after the free days are over (you get paid for the free borrows through Prime).
What to do during those 2-4 weeks? Work like a madman/woman to find and sign up for all the FREE twitter, FaceBook and other various blogs and email lists that announce free books.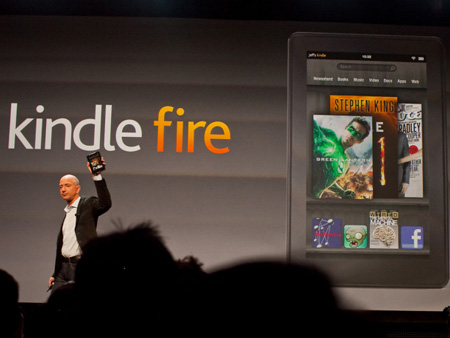 Sign up for an auto tweet service that announces every few hours that your book is free for the next number of days or hours. Get ready to blog about it and FaceBook and spam family and friends, send emails to people who can help get the word out. You have five days to jack the numbers up as high as you can, so make sure you are ready. I did Thursday through Monday, to capture weekend surfers, but there is no evidence this is the best strategy.
I found this blog post http://thewritersguidetoepublishing.com/advertising-your-freebies that was helpful with finding all these various tools online, but because it's over a year old a lot of the links are dead and you will have to do some searching on your own. I highly recommend starting with the twitter follows search as that will open up doors to many other people and places that can help you get the word out, plus it takes a while for them all to follow you back.
There are also some paid for websites that can range anywhere from $5 to $150. I used a few of the cheap ones and spent a total of $60 on guaranteed posts. It was totally worth it. There are free ones as well, but you have to search for them and make an early bid to get your book mentioned. Thus the 2-4 week advance sign up on Select. You might even want to research some of these sites first and get the necessary qualifiers (some want 3-4 reviews) in advance. I spent a full month working at least 3 hours a day on the pre-work. And it paid off.
Since I was primarily going for reviews, I also changed the layout of my book. Where it ends, as in 'The End', I added a link that goes directly to my Amazon review page so anyone who finished the book could easily go and leave a quick review. Chances are if they finished the book they liked it and will give a decent review. I got around twenty-five 4-5 star reviews doing this. Also, add links to your other books so they can buy them right away. Another quick trick is to add the back blurb to the front piece of your book. Why? Because this is a Free offer and more than likely the people downloading Free are downloading dozens of books at a time. You want them to remember why they picked yours if they ever decide to actually read it.
Launch day!
Make sure you have all of your 'day of' items ready to go. Start tweeting, FaceBooking and emailing to get people to download your book for FREE! Don't be shy, tell them to pass it on and get as many folks on board as possible. Also make sure to tell people what your book is about, have a comparison ready to go. Apologize for spamming them, but do spam them. I've found that you can more easily be forgiven five days of harassment than letting someone miss a Free offer.
And when it's over? The numbers baby!
I had nearly 20,000 free downloads, 25 four and five star reviews, went to #1 on the occult list for several days, and under #50 on the Free list for several days and even hit the Historical Romance top 10 list which is very difficult to do. Heaven Made stayed under #5000 for a few weeks and under #100,000 for over a month. Also got mentioned in Amazon promo emails to all the Free downloaders about two months later. I sold over ten
times the normal number of books I was selling before. This was all three books, not just that one. And the biggest win for me was that an Amazon Montlake editor found my book read it, loved it and bought it from me for the Amazon line. This is pretty important. Do you think she would have found or read my book if I hadn't done all that work? If those numbers hadn't buzzed and pinged me to the top of the lists? If I hadn't got all those lovely 4-5 star reviews? I do not believe that lucky break would have so easily found its way to me without KDP Select and around 100 hours of pre-work.
Good luck and may the star of good fortune shin upon you and your literary adventures.
Helpful Websites
http://www.trainingauthors.com/47-places-to-submit-your-free-kdp-promotion-for-your-kindle-ebook/
http://thewritersguidetoepublishing.com/advertising-your-freebies
http://jmmadden.blogspot.com/2012/10/free-promo-results-and-tips-30k-books.html
http://www.authorems.com/promotion/online-promotion/